Trainings
Do you dream of having your own salon or do you want to broaden your knowledge? Then view our range of eyebrow and eyelash training courses.
Elisha
Owner
I founded Perfection Elements in 2017. My goal is to show everyone their true beauty. You can contact me for treatments, training and questions.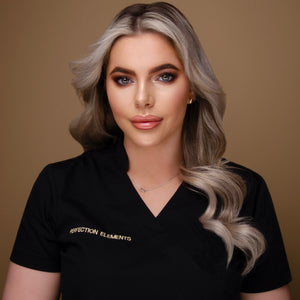 Chanity
Stylist
In 2021 I started my journey as a stylist at Perfection Elements. I am still present in the salon every Wednesday and am happy to help you with an eyebrow and/or eyelash treatment.
Kirsten
Intern
This year I will be doing an internship at Perfection Elements every Tuesday. My dream is to become a beautician after my training and to be able to treat you in the future.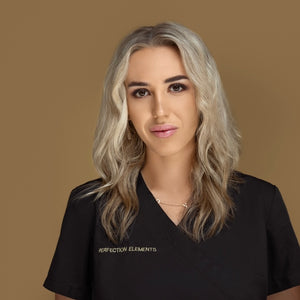 Noëlle
Stylist (in training)
I like to play a supporting role in the salon. My goal is to specialize in eyebrow and eyelash treatments and to work with my sister Elisa.
Read what our customers think of us
★★★★★

The best and nicest skin specialist there is. Too bad I can't go every week.
Good advice for your skin and wonderful products. Looking forward to the next appointment.

Samantha van de Ven - Coffa
★★★★★

Super! Always a lot of fun and I am always very happy with the result!


Michelle de Wildt
★★★★★

Wow what customer service. Placed an order twice. Keep up the good work. Many can take an example from this. This is really how it should be!

Chloe's makeup scene
★★★★★

Had wonderful treatment and received lots of advice. A new treatment was immediately planned.
Thank you Elisa

Inge van Rooij
★★★★★

You are the sweetest, best and nicest salon! I'm always super satisfied when I've been here. Honest advice about treatments and products. Keep going.

Frederique Broekmeulen
★★★★★

The best salon of all time!!

Yara Melis
★★★★★

My eyebrows are super beautiful again, as always. Elisa is a professional and I can recommend everyone to make an appointment.

Cindy Reiche
★★★★★

These girls are really great! Always nice and they are very good at their work!! I always walk out satisfied.

Alysja Pierik
★★★★★

Very nice salon, pleasant atmosphere. Very friendly and professional ladies. Received good advice for home use and the treatment was wonderful. I will definitely keep coming back.

Sheel V Veen